Garden News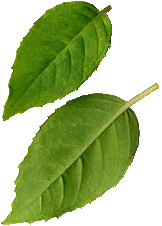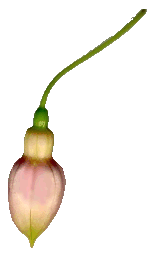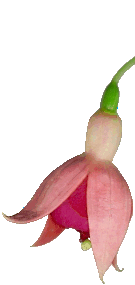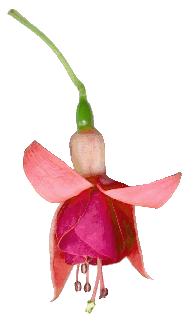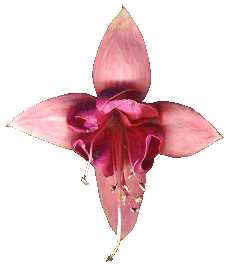 Garden News - Handley 1978 UK O D oranjeroze paarsrood / B D orangepink purplered

Ouders onbekend / Parentage unknown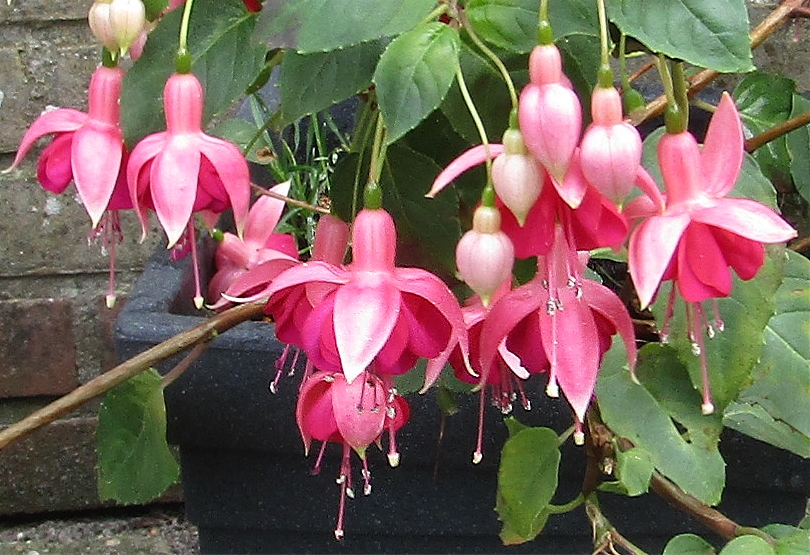 De Britse cultivar 'Garden News' heet winterhard te zijn - maar dat geldt alleen voor de mildere klimaten in delen van het Verenigd Koninkrijk, want hier in het noorden van Nederland ging hij genadeloos voor de bijl toen het 's winters een beetje vroor.
Inkuilen gaat met deze plant ook niet goed, dus bovengronds overhouden, liefst ook nieuwe stekken maken.
Als hij goed bloeit, wat niet altijd lukt, zitten de bloemen er min of meer in trossen aan, en omdat ze zo bol en dik zijn geeft dat soms een wat proppige indruk, maar de vorm op zich is mooi en apart, en de kleurencombinatie ook.
The British cultivar 'Garden News' should be winterhardy - but this only is true for the milder climates in the UK.
With us in the north of the Netherlands it was immediately killed by the winterfrost.
Putting it under peatlitter didn't work either, so it's best keeping the plant inside during winter, including making some cuttings.

In full bloom, which is not always successful, the clusters of big flowers sometimes are too close together, but their shape and colouring are beautiful and special.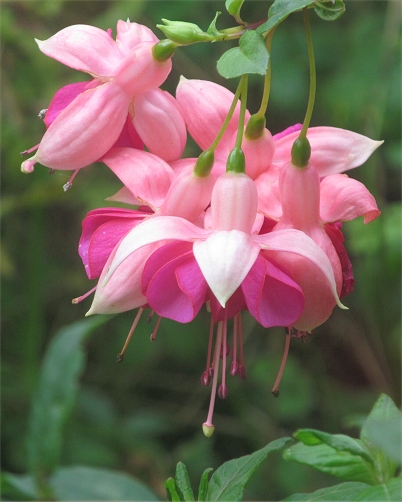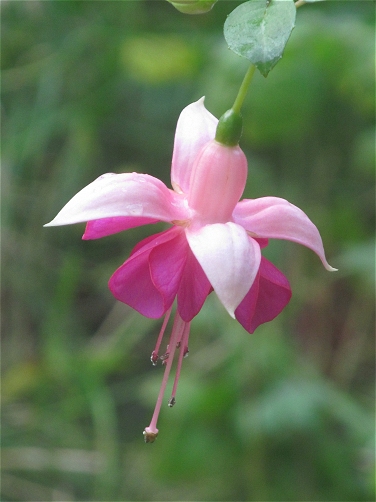 Links een groepje bloemen dicht op elkaar (20-10-2019), rechts 5 dagen later de voorste als laatste die nog aan de plant zit (25-10-2019).
Left a few flowers close together (20-10-2019), and right 5 days later only the foremost one left on the plant (25-10-2019).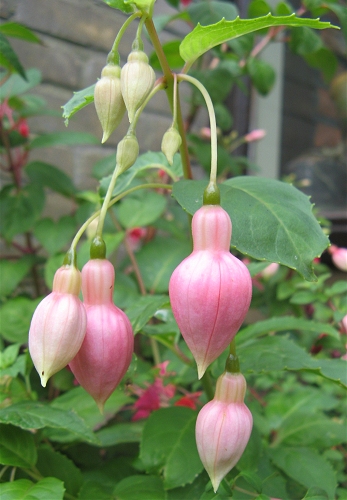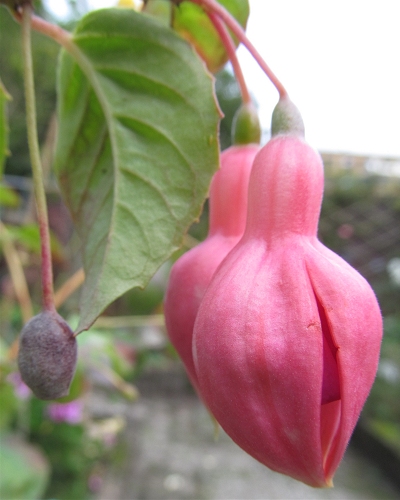 Heel karakteristieke "priktol"-knoppen; op de vrucht rechts zit meeldauw / Very characteristic buds; on the fruit in the right picture some mildew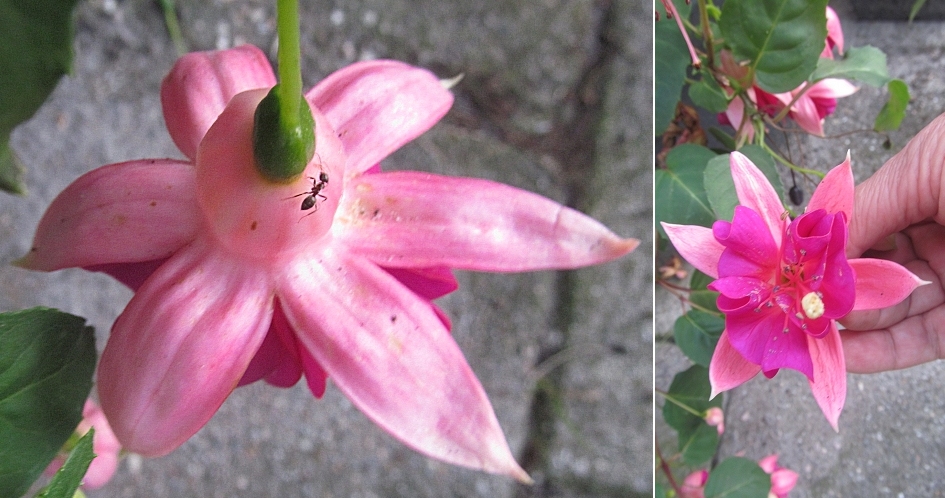 Ook bij 'Garden News' zijn soms meertallige bloemen waar te nemen - hier eentje met 6 kelkbladen; ook is de stempel groter dan normaal.
Sometimes moresided flower occur with this cultivar. This one is 6-sided, its stigma is also bigger than normal.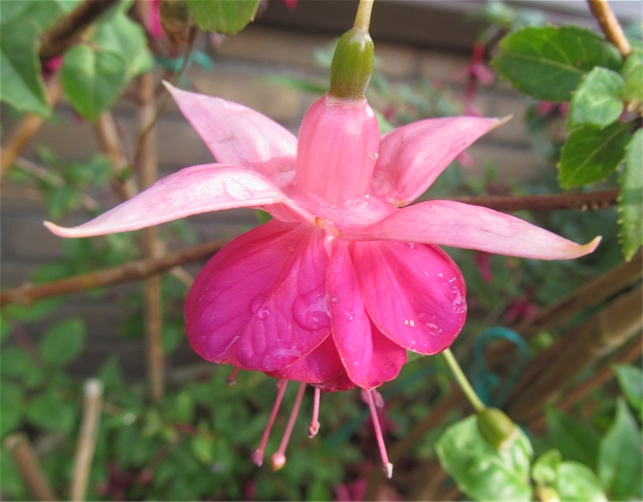 Ook de gewoon 4-delige bloemen kunnen al heel breed zijn / Also normal 4-sided flowers can be very wide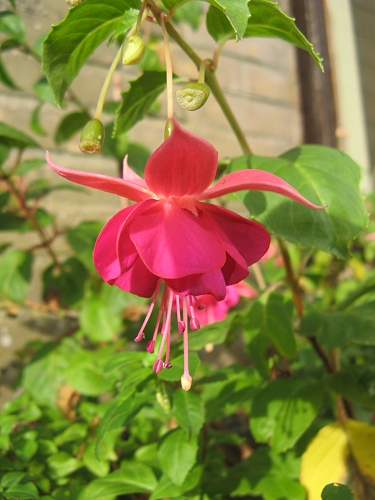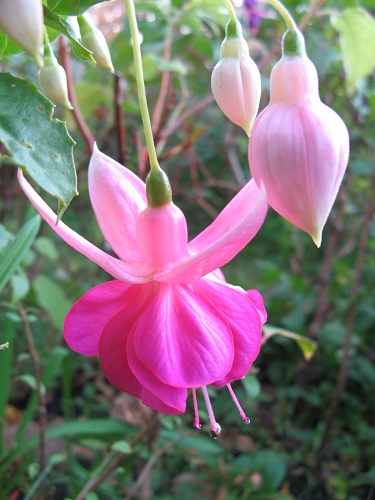 De kleuren kunnen sterk verschillen door de lichtval, maar ook door de tijd van het jaar: links september, rechts november 2011.
The colours can be different by the light, but the time of the year plays a part too: left September, right November 2011.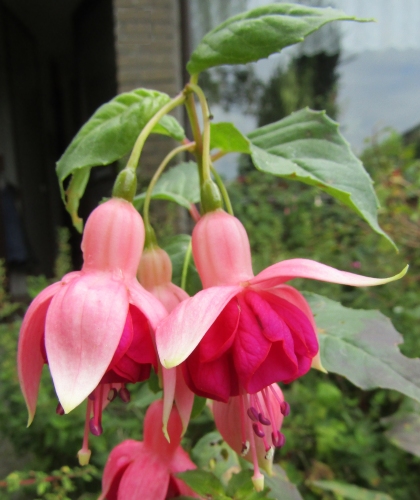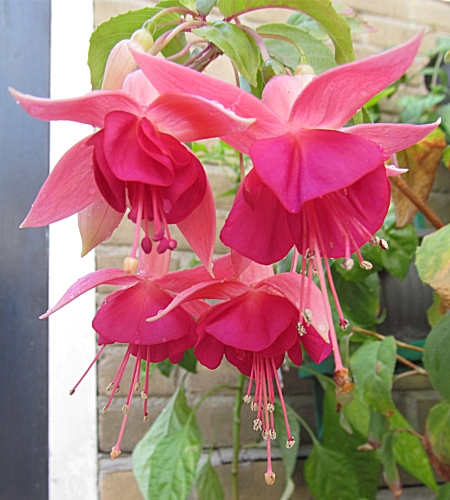 Rechts een inkijkje aan de onderkant / Right a look at the inside of the flowers